Board Games Making Comeback During Lockdown in Digital Forms
Ludo, Tambola Bingo, snakes, and ladders – these games alone can make you nostalgic! In the early 90s, every kid's ultimate pass time was playing these board games.
In this era of PUBG and clash of clan, the digital versions of these board games have managed to attract people of every age group and they were the most played games during the lockdown.
Apart from letting us relive the era again, these board games are proving to be the ultimate stress-buster in the lockdown time. In many households, the lockdown has attracted these half-forgotten games like Tambola bingo and has managed to be the most played games in lockdown with family and friends.
There is no doubt in this that due to the corona outbreak, board games are making a great comeback. But what if you want to play around with someone at another house?
We've found the best online options for classic games that everyone can enjoy.
From the Board to the Dashboard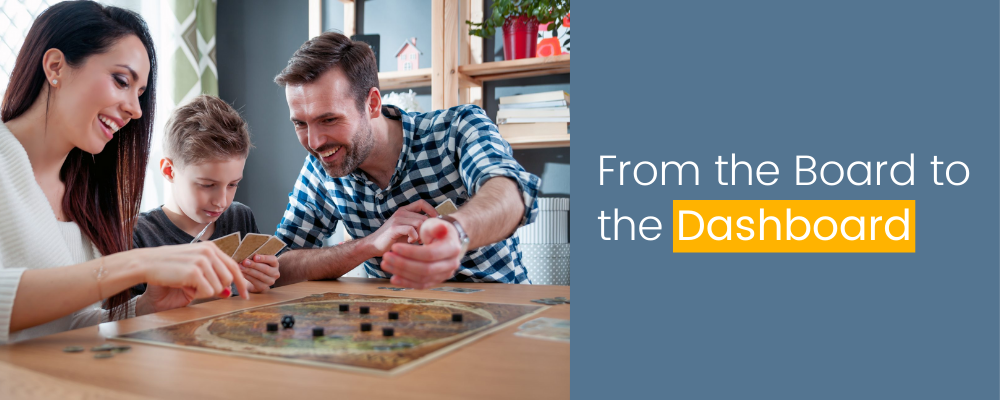 In the past few months, the way people play games has changed keeping social distancing in mind. You must have watched the video that became viral where people were playing Housie from their balconies in west Delhi.
This is the level of creativity we Indians have!
There is one more form of our board game that has gained immense popularity – the mobile version of your favorite games. From Ludo King to Tambola Bingo Housie Game, the list of mobile games that have been gained traction is endless. 
Online Board Game Searches in India
We have analyzed the Google search trends for Tambola Bingo in India during lockdown to determine how board games have come back into our lives. 
Google Trends

Keyword Planner
Searches for Tambola Bingo Online saw a huge increase in volume in India, with 'Tambola online' being Googled 100 times more in March 2020 compared to March 2019. The term 'Tambola Housie' saw searches increase by 10% from March 2019 to March 2020.
Likewise, there are games like Ludo King that have seen tremendous searches and success. 
Searches for March-June, 19

Searches for March-June, 20

It's not quite surprising that people are looking for lockdown games online, however, the thing that is surprising is that people aren't searching for new games to play, instead, they are exploring entertainment and solace in nostalgia.
"We all remember spending hours playing Ludo, Snakes and Ladders, and Tambola Bingo in our childhood bedrooms. Before lockdown, the casual gamer spent around 6 hours per week gaming.
Now that people had more time than ever to spend at home, they are searching for the games in lockdown with friends and family that everyone enjoys. Here's the list of best family games that got popular during the lockdown. 
Social distancing can be a lonely time for many people, especially those that live alone. Therefore, connecting with friends and family online to play classic board games is a great way to have some much-needed fun.
Playing Tambola Bingo Online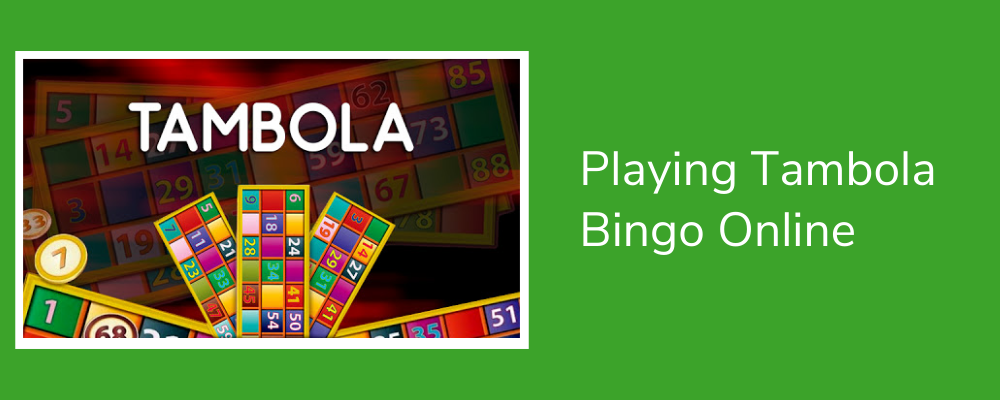 In case you are the one who has missed out on playing one of the favorite lockdown games – Tambola Bingo Housie Game, here are the easy steps to get started:
1. Download the Tambola Bingo Housie App: To start playing the online version of your favorite game, download the bingo app from Google Play Store and App Store. 
2. Login: Once you have downloaded the Tambola app, you can sign up and log in using any of the methods – email, Facebook, or Phone Number. You can even register as a guest user. 
3. Create a New Game: To start playing, you can select your type of game i.e. (Private or Public). Click on any game to join the public game. For private games, you need to create the game to play housie online.
To play a Tambola game online, you need to invite your friends (in case of a private game) via a key, click on the "Create Game" button and you are done!
4. Use Exciting Features: Once the game is started you can use the best features of online housie game such as:
Auto Cut:

This feature is an all-time favorite. All you need to do is select the "Auto-Cut" feature and it will do all the hard work for you!

Multiple Tickets:

You can choose to play with multiple tickets and enjoy multiple winnings. 

In-Game Chat:

You can chat with your friends and the players in the game while having fun. 
5. Claim Your Winnings: Once you have started playing the Tambola Housie Game, the most important part is claiming your winnings. Keep an eye on your leaderboard & claim the winnings fast to win!
Tambola Bingo features some of the unique winnings that you will definitely enjoy while playing with your loved ones. Check out these exciting prizes and claim most winnings in your next housie game.
Conclusion
All in all, board games have got their transformation in the form of mobile and web apps. So, if you are the one who loves playing your favorite childhood games, then you should definitely try the digital version of your favorite game. 

Latest posts by Aaina Bajaj (see all)