How the Digital Version of Tambola is Helping the World to Stay Calm Amidst Lockdown?
With everyone stuck at their homes amid the on-going COVID-19 lockdown for months now, thankfully the technology has come as a savior during these tough times.
We all have hooked onto our smartphones like never before and the best part is the mobile application versions of a plethora of classic old-school board games are now available at one's fingertips. Moreover, they have attracted millions of people and received love from everyone.
These family-friendly mobile games have seen an enormous spike in downloads as well as usage. Games like Ludo King, Houseparty, Online Tambola Bingo – Housie, and many more have become popular than ever before. 
One of the most popular games that have grabbed immense popularity during lockdown is Tambola Game Online.  From playing Tambola with traditional pen and paper to playing Digital Tambola, the love and excitement for the game are indeed the same.
People consider online housie on WhatsApp or via the various Tambola Game Apps that are available on both Google Play Store and App Store.
Playing Online Tambola is the best option to have fun with friends and family even without leaving home and following social distancing. Isn't it? From house games for party to 1-minute games for ladies, Tambola Game Online is one of the most reliable ways to have fun while staying at home.
Benefits of Playing Online Tambola Game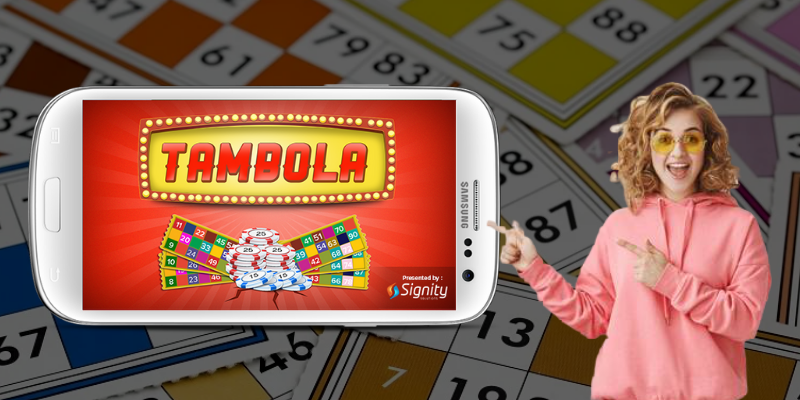 Though many people might find it addictive, there are many benefits of playing games online. Let's discuss them in detail: 
1. Mental Stimulation
It's no secret that keeping the brain active is key in lowering the risk of cognitive decline. Believe it or not, a refreshing round of Tambola Game Online is a great way to stretch those mental muscles that have been weakened by sitting at home.
Tambola game requires players to remember the numbers as they are called and locate them quickly on their tickets. And, for players who choose to play the online Tambola game with more than one ticket at a time, it can be especially challenging.
2. Improves Hand-Eye Coordination
Digital Tambola is excellent for strengthening skills such as concentration and short term memory, which tend to decline with age. Many people have problems with reflexes and coordination and hand-eye coordination skills can benefit from the requirements of playing Online Tambola since it challenges players to quickly cut numbers on their tickets.
3. Better Bonding with Friends & Family
This lockdown has been very challenging for all of us. Playing Tambola Game Online with family groups, or large friends groups enhance the bond that you share with your friends and family.
Moreover, it is considered as one of the best family games that can be played while building great bonds with both your friends and family.


4. Better Emotional and Physical Health
In addition to strengthening your bond with your friends and family, playing Tambola Game Online also has some notable impressive emotional and physical benefits. An Online Game of Tambola is typically a fun-filled game where players have the opportunity to laugh and enjoy each other's company.
And, laughter triggers the release of endorphins, which are our body's "feel-good" chemicals. This builds an overall sense of well-being and can even have some pain-relieving effects.
And we all are aware that laughter relieves stress, and even boosts the immune system!
5. Maintaining Social Connections
While we all are locked up in our houses, Online Tambola game can help you in forming and maintaining important social connections. Do you know people who remain socially active typically enjoy better health and happier lives?
They have a lower risk of blood pressure, loneliness or depression, and most importantly stronger immune systems.
Getting to know other regular Tambola Bingo players contributes to a sense of community and belonging. It may even lead to forming friendships that can extend beyond the game.
Now that we have learned about the benefits of playing the digital version of your favorite Tambola game during the lockdown, let's dig deep into understanding how to play Tambola game on mobile via various fun and easy Tambola game apps.
How to Play Online Tambola Bingo – Housie Game?
The digital version of Tambola is similar to the traditional one where you need Tambola Board, Pen, and Paper tickets. Online Tambola Game is a multiplayer game that can be played with a group of friends and family members as well as with random people online.
The game is the one where probability plays a major role but with all the fun. Tambola numbers between 1 and 90 are called out by the system and you need to cancel the ones on your allotted ticket to eventually win the game.
Most of the Tambola Online Games are played in a horizontal fashion and you can play by either logging in via Facebook or as a guest. You need to generate a code to start playing with friends and family. The game proves to be quite engaging and keeps you hooked throughout.
Additionally, while playing the game, you can chat with each other or random players. Hence, it's a must try to while you are stuck at home.


Conclusion
Tambola housie or bingo, you can call it with whatever name you like. The one thing that is for sure is it will make your quarantine time fun where you have to maintain social distance. And most importantly, it will contribute highly towards increasing family and friends bonding like never before.
Your key to spending time at home will become more meaningful. 
So, enjoy the online version of your favorite Tambola Housie game and have great fun, but make sure that you play it safe!

Latest posts by Aaina Bajaj (see all)